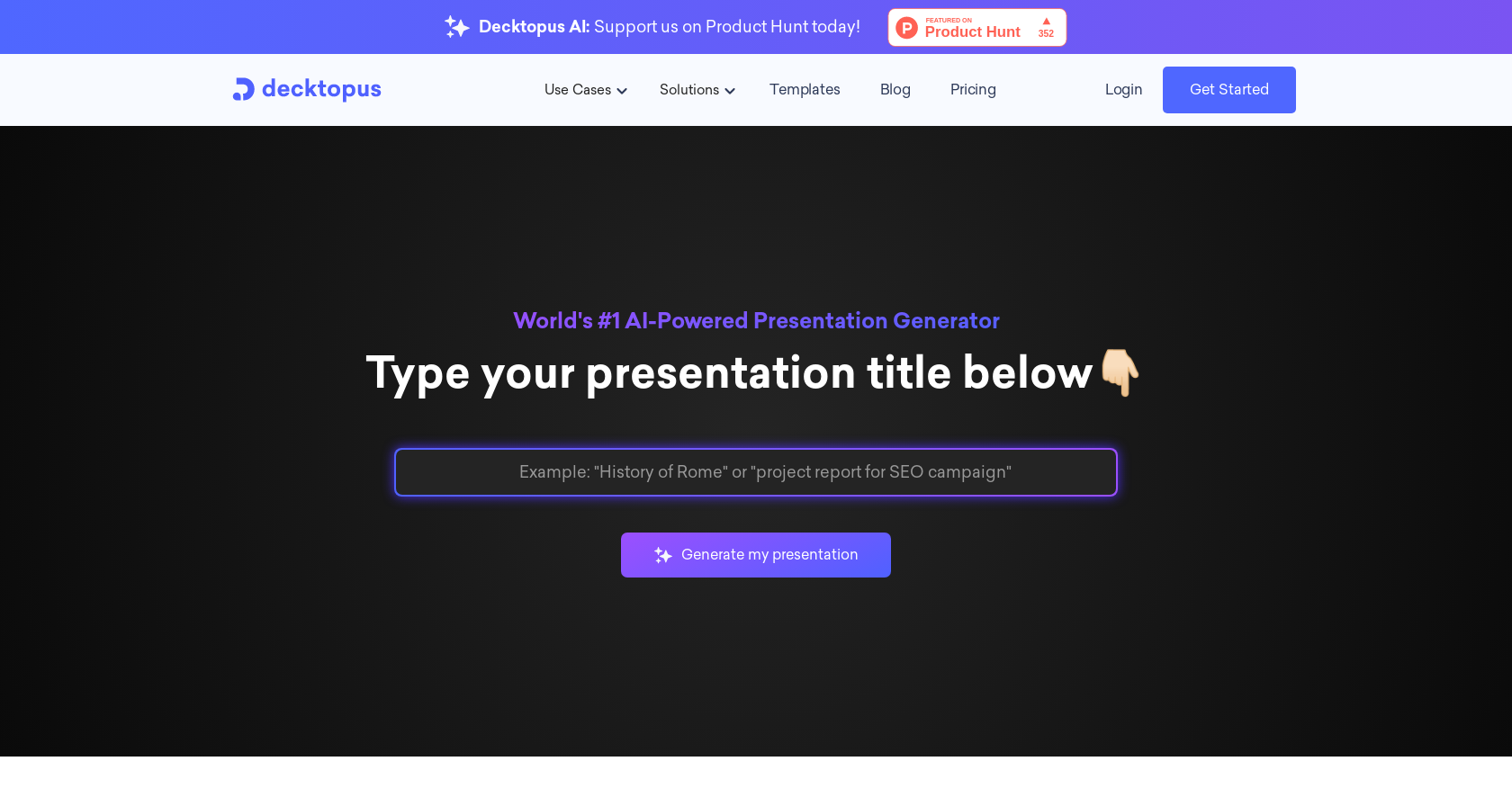 Generated by GPT-3
Decktopus AI is an AI-powered presentation generator designed to help users quickly and easily create professional-looking presentations with minimal effort.
It offers a wide range of features designed to simplify the presentation creation process, including an instant deck generator, instant theme changer, instant slide designer, image and icon finder, slide note maker, content wizard, voice recorder, custom domain, webhook integration, multimedia elements, and easy update capabilities.
Decktopus AI also provides users with tailored slide notes and inspiring AI-powered deck samples to help them create the perfect presentation for their audience.
With Decktopus AI, users can level up their presentation game and create stunning, high-quality presentations in no time.
Featured
?
05 Mar 2023

01 Feb 2023

08 Feb 2023

20 Feb 2023

26 Feb 2023

04 Jan 2023

19 Jan 2023

20 Jan 2023

21 Jan 2023

22 Jan 2023

27 Jan 2023

09 Dec 2022

19 Dec 2022

10 May 2022