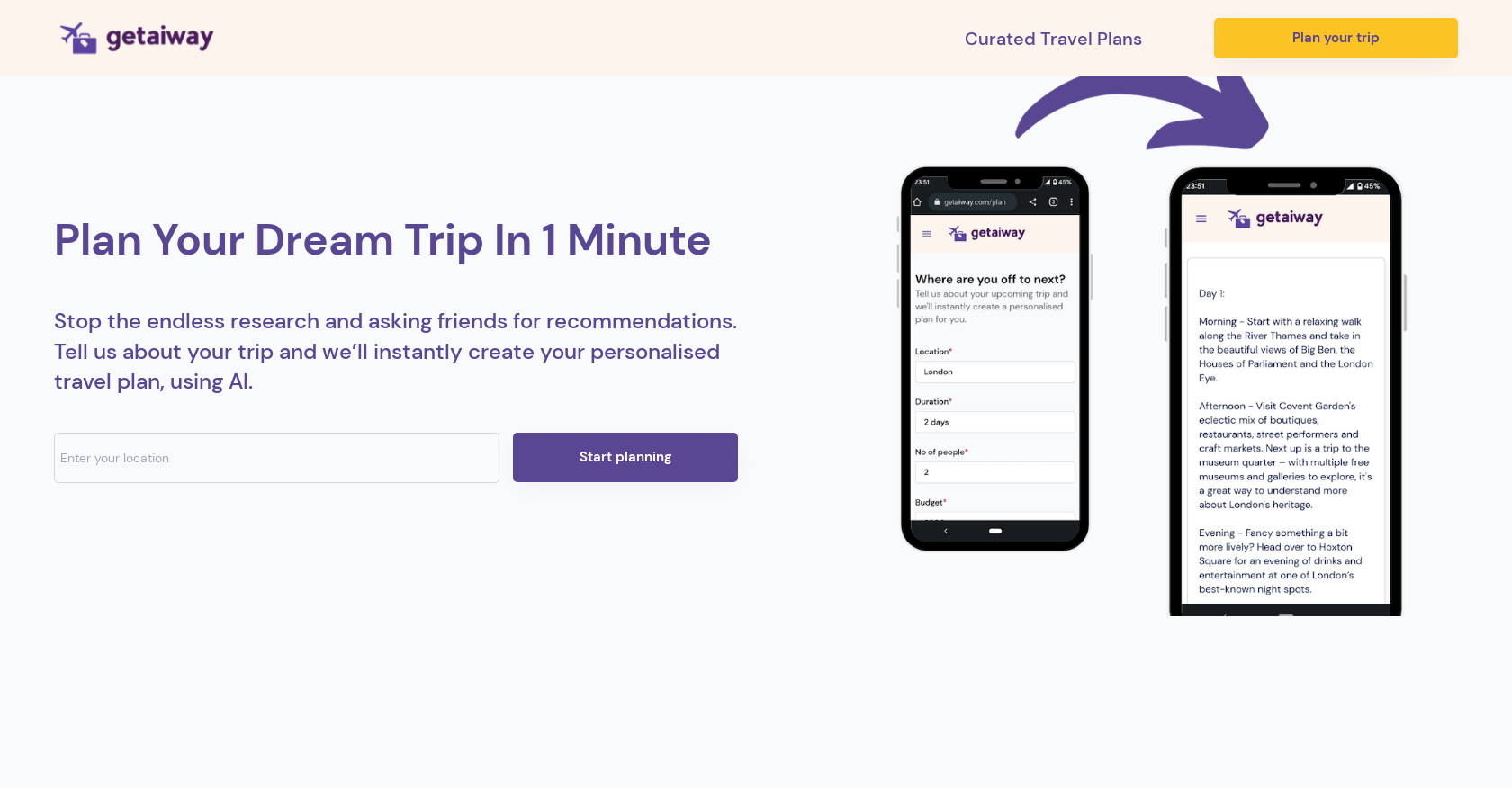 Generated by GPT-3
Getaiway I is an AI-powered travel planning service that uses machine learning algorithms to create personalized travel plans. It allows users to enter their preferences, such as budget, destination, and travel style, and the system will generate a customized itinerary within one minute.
Getaiway I also offers featured travel plans curated by their experts, as well as frequently asked questions. The AI technology is powered by Goodspeed, a company specializing in AI-driven solutions.
The service is free to use and users can provide feedback if they have any. Getaiway I is a great solution for those looking for a quick and easy way to plan their dream trip.
Featured
?
01 Feb 2023

06 Feb 2023

07 Feb 2023

09 Feb 2023

09 Feb 2023

23 Feb 2023

01 Jan 2023

16 Jan 2023

25 Jan 2023

29 Jan 2023

03 Nov 2022

09 Apr 2022