Slidemaker
Aiding in market research and consulting slide creation.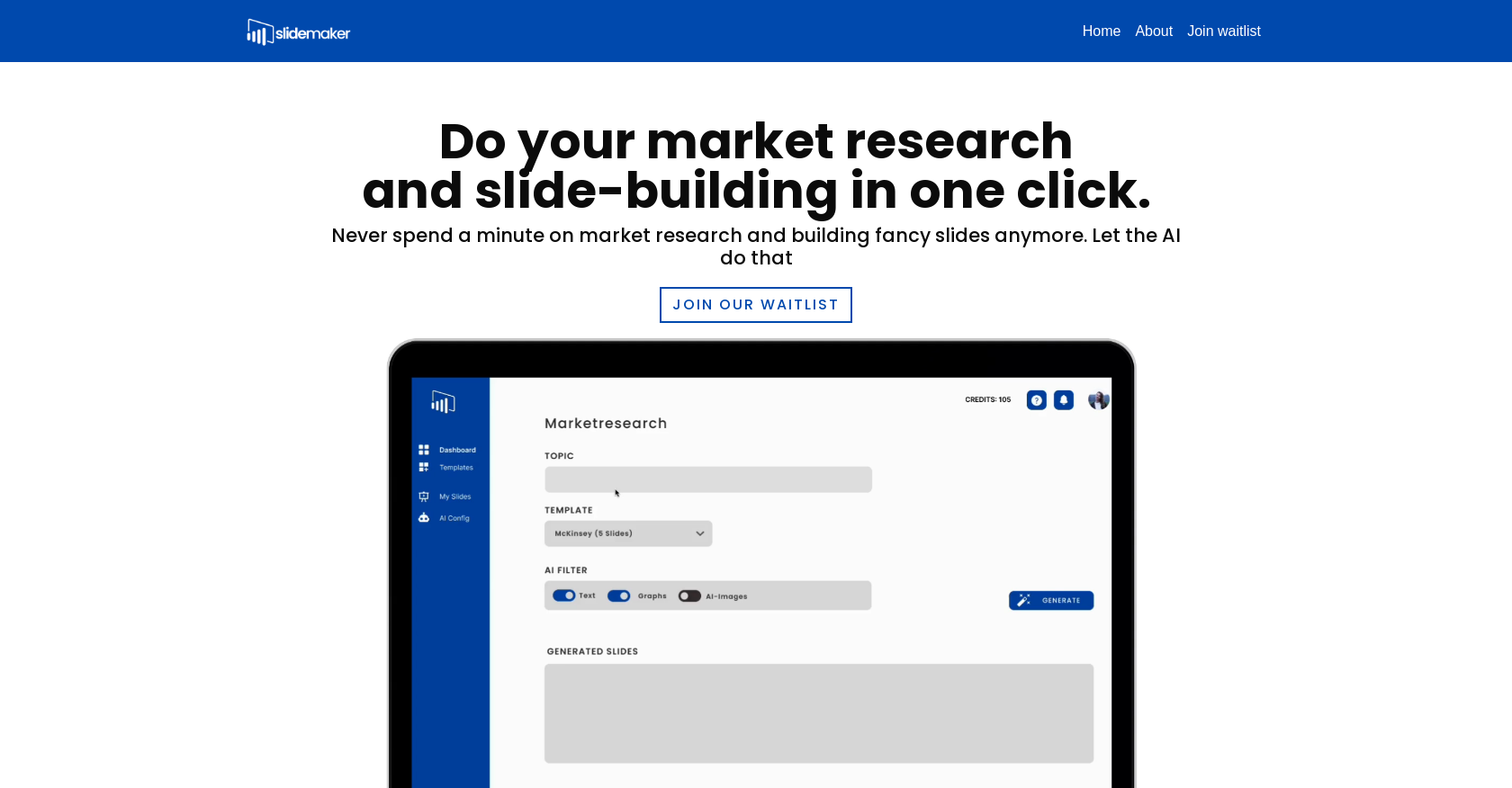 Generated by ChatGPT
Slidemaker is an AI-driven tool designed to help with market research and slide-building for management consulting projects. It is trained on thousands of consulting slides and has access to the most current databases of market data, as well as the huge knowledgebase from the GPT model.
It can generate compelling storylines and build perfect slides for any market, in any design. It is also capable of making adjustments and fixes to slides according to user requests.
Slidemaker is currently in beta and selectively accepting users. It is a great tool for those looking to streamline their market research and slide-building process and save time.
Featured