Edit AI
Workflow automation with human collaboration.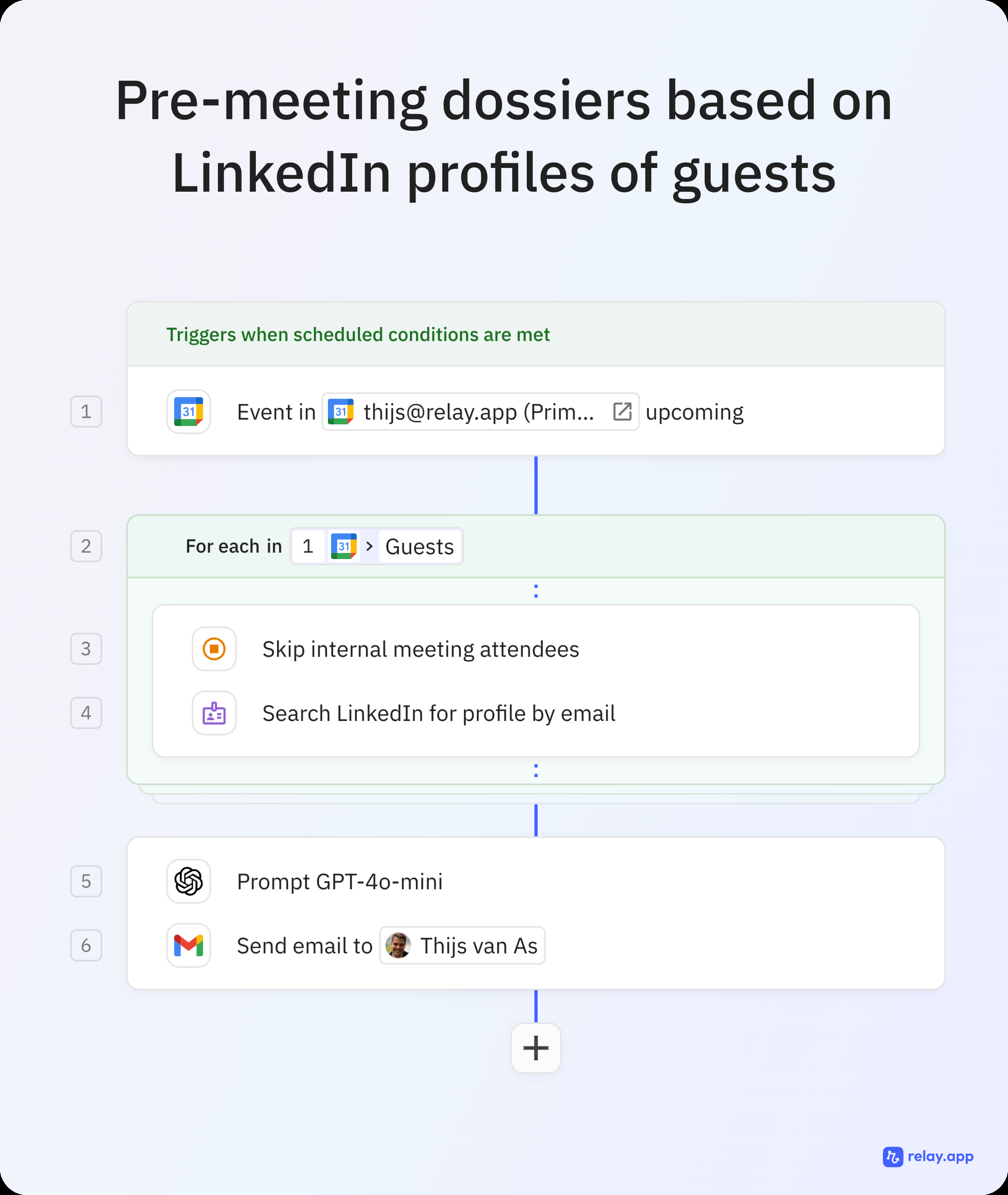 Generated by ChatGPT
Relay.app is a workflow automation tool that goes beyond simple trigger and action-based automation. It offers a combination of AI assistance, human-in-the-loop collaboration, and a multiplayer experience to automate more of your work than any other tool.
With Relay.app, you can add AI assistance to any workflow without the need for prompts. It allows you to generate content for templated messages, extract information from emails, summarize feedback, and classify support tickets, among other tasks.The tool also recognizes that not all workflows can be fully automated, so it provides the ability to involve humans in the loop.
Users can review and approve critical automations before executing them, review the work of AI, and add a personal touch to outgoing communications.Additionally, Relay.app offers a multiplayer experience where users can build collaborative playbooks.
Roles can be assigned to different team members to delegate tasks every time the playbook runs.Relay.app integrates deeply with popular tools such as Airtable, Calendly, Gmail, Google Calendar, Google Docs, Salesforce, and Slack, among others.
This extensive integration enables seamless collaboration and automation across multiple platforms.The tool has been praised by fast-growing companies for saving time and improving processes.
Users have reported significant time reductions in manual tasks and have appreciated the frictionless experience of human-in-the-loop workflows.To get started with Relay.app, users can sign up for a free trial and create their first playbook today.
There is also the option to book a demo for more information.
Featured
Relay.app was manually vetted by our editorial team and was first featured on November 12th 2023.

Would you recommend Relay.app?
Help other people by letting them know if this AI was useful.
Automated workflow and API integration chatbot.

57

Automated workflow analysis.

27

Automated platform for optimizing workflow productivity.

25

Automated process management and task automation.

18

5.0

Developed applications via drag-and-drop interface.

16

5.0

Automated workflows for multi-platforms; no coding.

12

Workflow automation for team performance.

11

Automating various tasks across applications.

10

Personalized workflows for enhanced productivity.

7

2.0

7

Automated workflows for repetitive tasks.

6

Enhanced workflow automation and decision-making.

4

1.0

Workflow automation through data capture in industries.

1

Task management and workflow optimization.

2

Workflow automation platform for businesses.

2

Automated creative workflow for designers and artists

1
If you liked Relay.app
People also searched
Help
⌘ + D bookmark this site for future reference
⌘ + ↑/↓ go to top/bottom
⌘ + ←/→ sort chronologically/alphabetically
↑↓←→ navigation
Enter open selected entry in new tab
⇧ + Enter open selected entry in new tab
⇧ + ↑/↓ expand/collapse list
/ focus search
Esc remove focus from search
A-Z go to letter (when A-Z sorting is enabled)
+ submit an entry
? toggle help menu
x
Sign in to continue (100% free)
To prevent spam, some actions require being signed in. It's free and takes a few seconds.
Sign in with Google