Tailwind Ghostwriter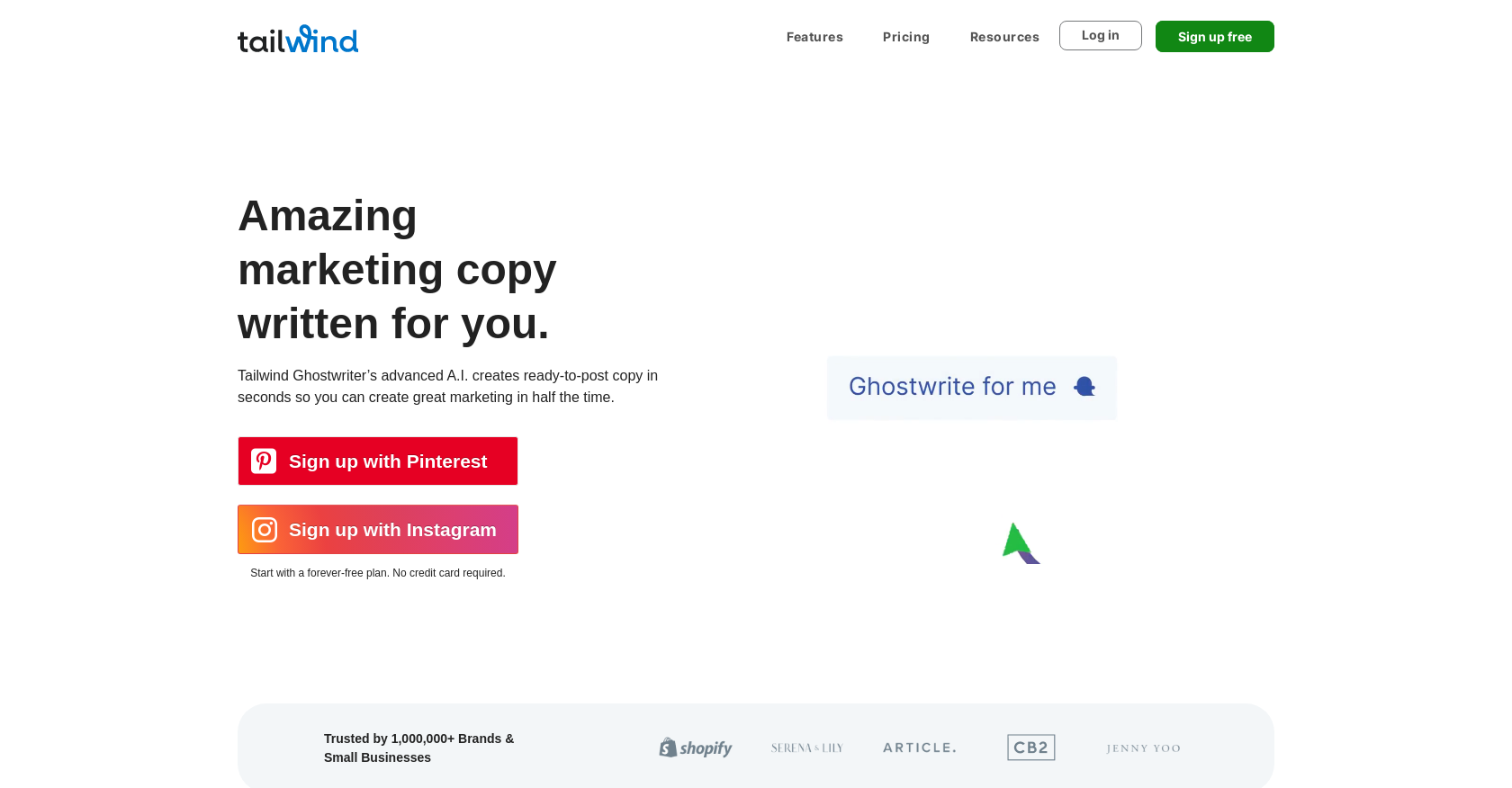 Generated by GPT-3
Tailwind Ghostwriter is an AI writing assistant tool that generates "ready to post" marketing copy instantly, with the aim of freeing up users' focus and creativity.
It uses advanced artificial intelligence specifically trained to create effective marketing content for small businesses, producing natural-sounding copy with perfect grammar and optimizing it to help users reach their business goals.
Tailwind Ghostwriter was built by marketing experts who integrated their extensive knowledge of social and email marketing best practices into the tool.
The AI writing assistant aims to help users beat writer's block and the stress of content creation by providing an easy and efficient solution for generating marketing copy in minutes rather than hours.
Tailwind Ghostwriter has a friendly user interface and a free forever plan that allows you to get started without needing to give any payment details.
With Tailwind Ghostwriter, users can create a week's worth of marketing content and focus on other aspects of their businesses, ultimately making marketing fun again.
The tool is part of a larger platform that includes scheduling, optimization, and email marketing features, and is trusted by over 1 million brands and small businesses.
Featured
?
4 alternatives to Tailwind Ghostwriter for Copywriting
05 Mar 2023

10 Feb 2023

21 May 2021

12 Jun 2021