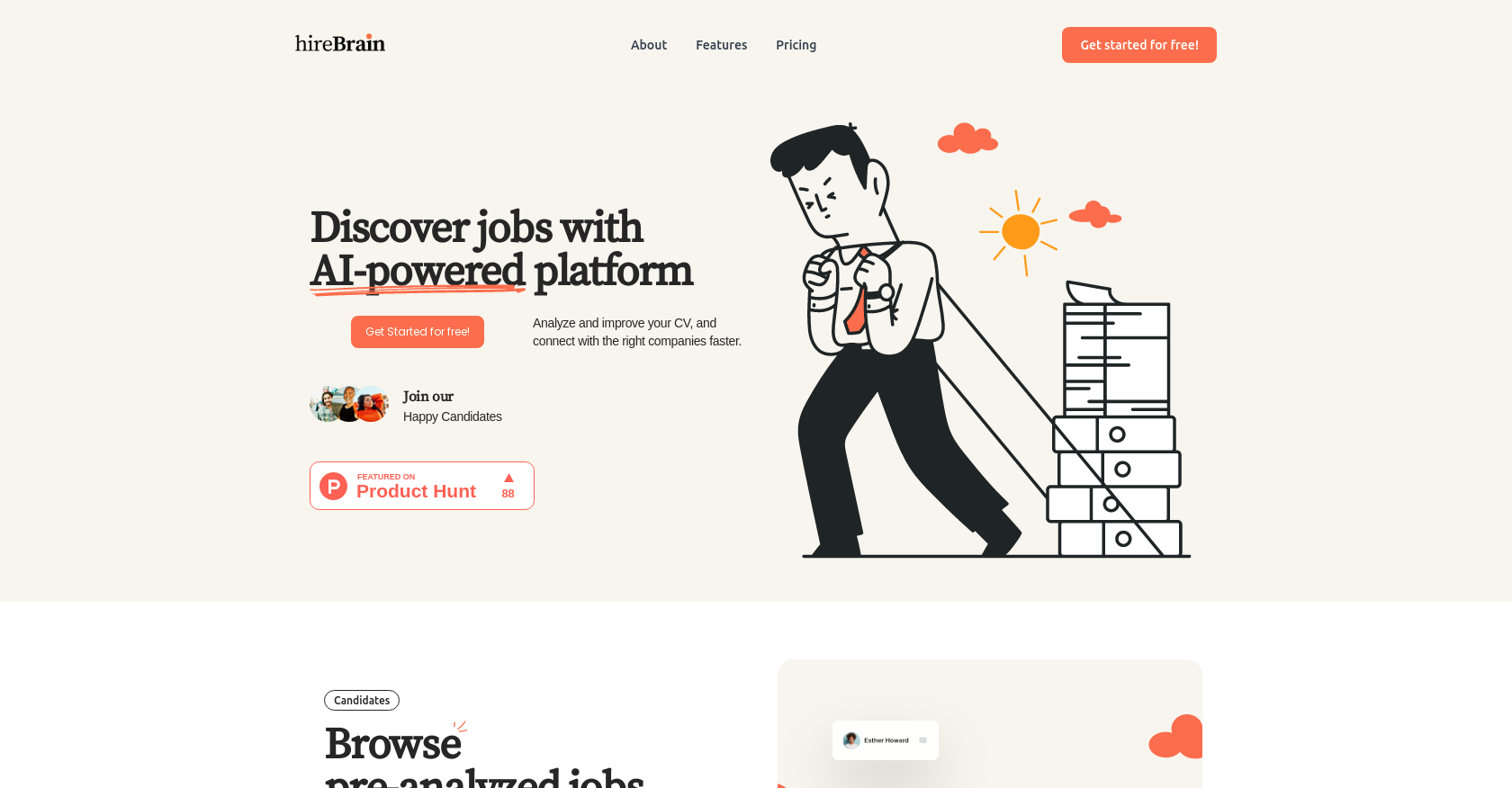 Generated by GPT-3
hireBrain is a state-of-the-art, AI-driven platform created to match tech experts with Companies, Recruiters, and Services providers who are opening their services and job positions.
It uses skill-matching algorithms to connect open positions with a global talent pool and pre-vet candidates. hireBrain offers an array of features to streamline the job search and application process, such as CV builder and analysis assistance, job listing reviews and improvements, and relocation and visa assistance.
Additionally, recruiters are able to access a unique pool of tech candidates, build a hiring process that meets their specific needs, and benefit from the best of both worlds with a combination of AI and human support.
hireBrain's pricing plans offer a range of services for recruiters, candidates, and companies, including job post, branding, job list, smart link, job alert, talent sourcing, widgets, total views analytics, job analytics, application reports, assessments, visa applications, and relocation.
Sign up for free and join the team of happy candidates.
Featured