Filechat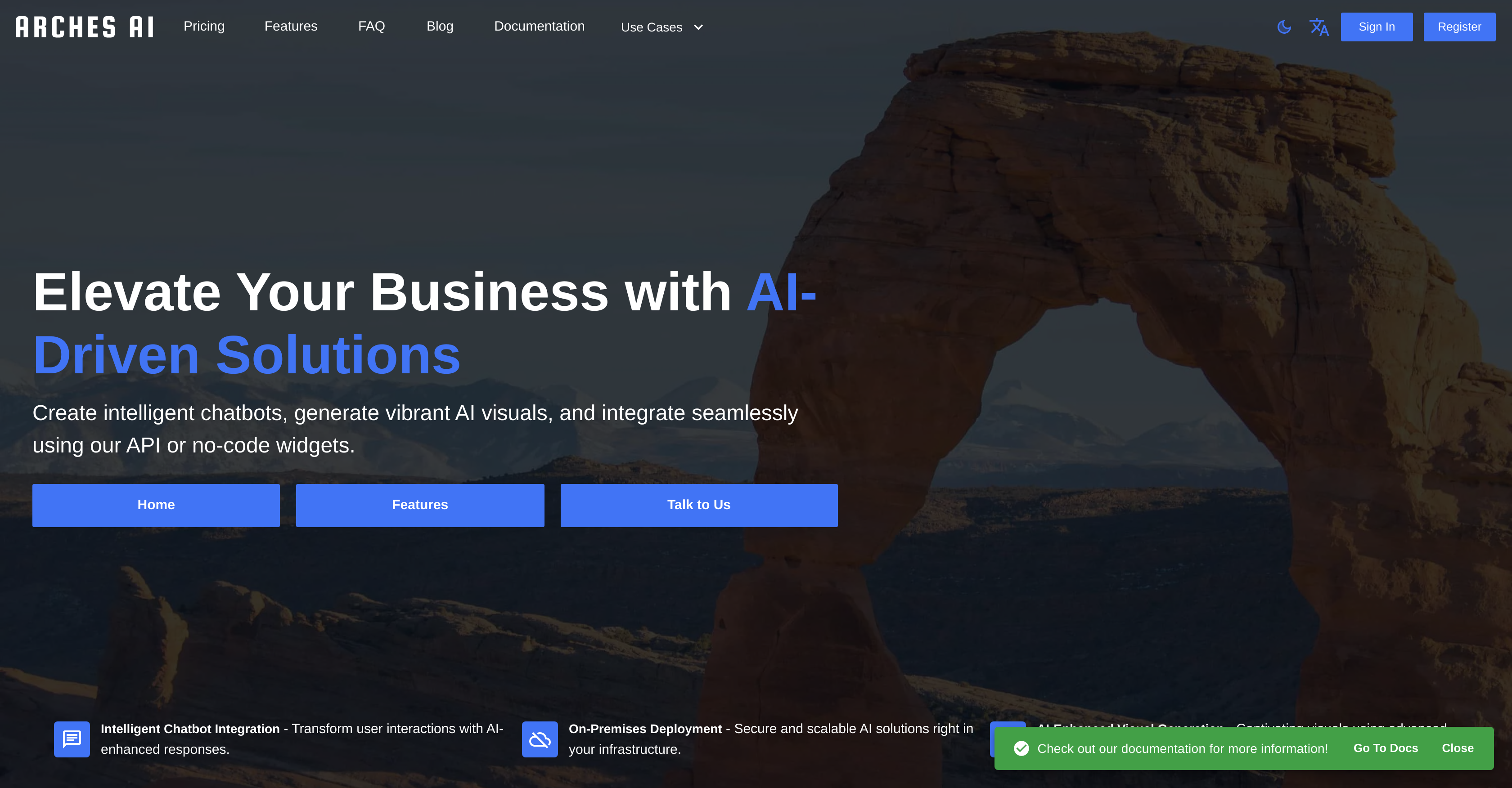 Generated by GPT-3
Filechat.io is a tool that allows users to explore documents using artificial intelligence. It works by turning documents into "word embeddings", which allow users to search by semantic meaning instead of exact language.
Documents can be uploaded in PDF format and users can ask questions to their personalized chatbot. The tool is free to try, and users can purchase a Basic or Premium subscription for additional features.
The Basic subscription includes 100 questions per month and 10 uploads, while the Premium subscription includes unlimited questions and uploads. Features on the horizon include multi-file chat, shared documents, and word highlighting.
All documents are stored in encrypted cloud storage with strict security measures in place. Credit accrued from the service never expire and can be used at any time.
Featured
?
78 alternatives to Filechat for Q&A
01 Mar 2023

02 Mar 2023

02 Mar 2023

04 Mar 2023

05 Mar 2023

06 Mar 2023

06 Mar 2023

07 Mar 2023

07 Mar 2023

09 Mar 2023

09 Mar 2023

10 Mar 2023

12 Mar 2023

12 Mar 2023

16 Mar 2023

01 Feb 2023

01 Feb 2023

01 Feb 2023

02 Feb 2023

05 Feb 2023

06 Feb 2023

14 Feb 2023

17 Feb 2023

18 Feb 2023

20 Feb 2023

20 Feb 2023

20 Feb 2023

21 Feb 2023

23 Feb 2023

25 Feb 2023

25 Feb 2023

02 Jan 2023

02 Jan 2023

04 Jan 2023

04 Jan 2023

05 Jan 2023

07 Jan 2023

07 Jan 2023

08 Jan 2023

09 Jan 2023

17 Jan 2023

18 Jan 2023

20 Jan 2023

23 Jan 2023

23 Jan 2023

24 Jan 2023

24 Jan 2023

24 Jan 2023

24 Jan 2023

26 Jan 2023

28 Jan 2023

30 Jan 2023

31 Jan 2023

31 Jan 2023

06 Dec 2022

12 Dec 2022

14 Dec 2022

18 Dec 2022

21 Dec 2022

28 Dec 2022

28 Dec 2022

28 Dec 2022

29 Dec 2022

30 Dec 2022

19 Nov 2022

21 Nov 2022

23 Nov 2022

28 Nov 2022

13 Sep 2022

23 Sep 2022

09 Jul 2022

15 Jul 2022

05 May 2022

21 May 2022

25 Jan 2022

09 Feb 2021

06 Nov 2021

31 Mar 2018