AI Studios
Created realistic videos.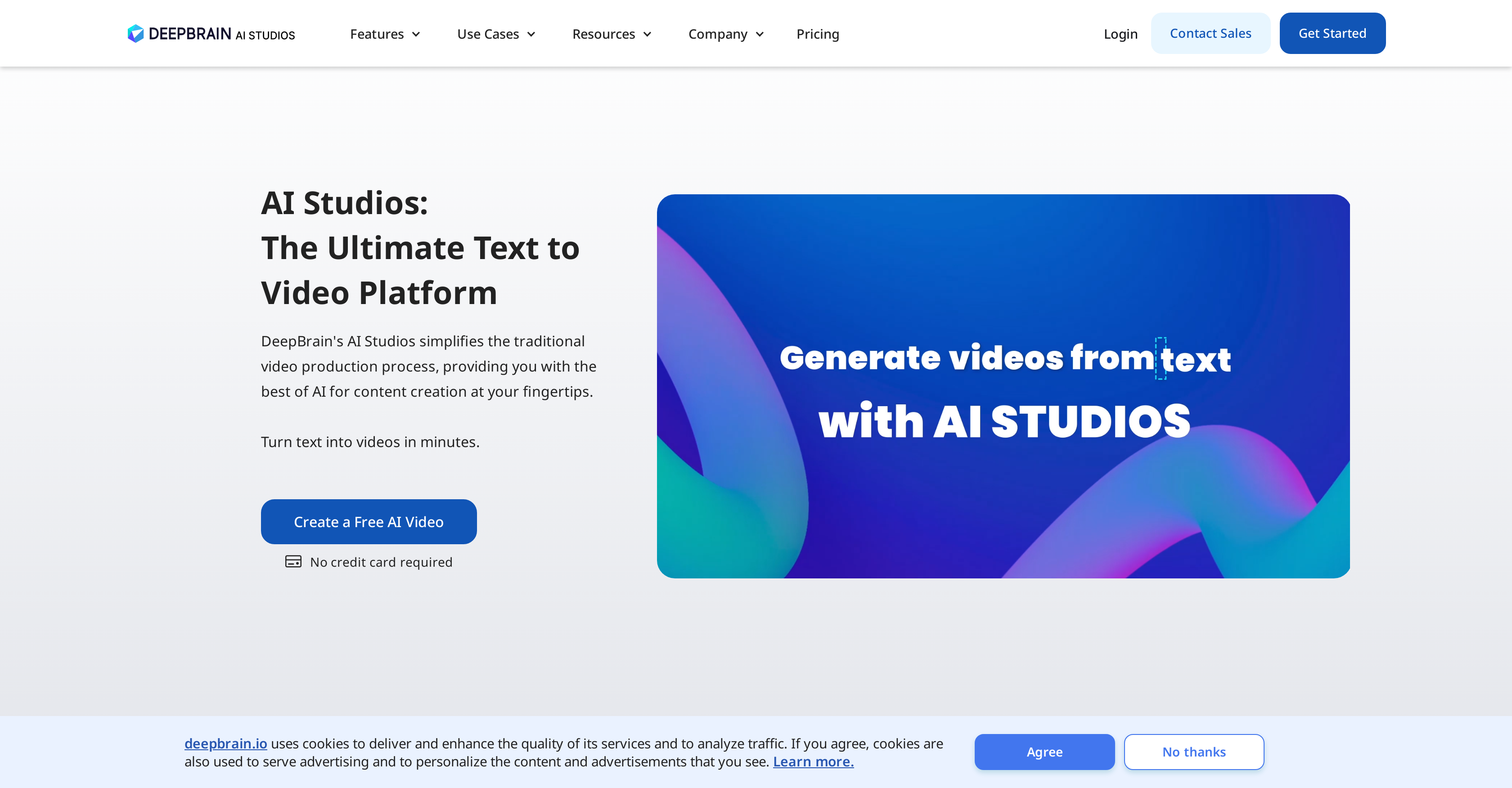 Generated by ChatGPT
AI Studios is a platform created by Deepbrain AI that allows users to create realistic AI videos in minutes. It utilizes a text-to-speech feature and AI avatar technology to create videos from a script.
This platform is easy to use even for beginners. Users can choose from a variety of AI models and language settings, and can even customize the AI avatar to best fit their brand.
AI Studios also has a 'one-click' subtitle generation feature as well as a variety of starter templates to make creating videos easier. AI Studios can be used to create a variety of videos such as feature explanation videos, mid-annual reports, billboard advertisements, webinars, and company introductions.
This platform has even been awarded the CES Innovation Awards and has been used by celebrities such as Howie Mandel to create videos. AI Studios is a great tool for anyone looking to quickly and easily create AI videos.
Featured