Magical AI
Assists in writing emails and messages.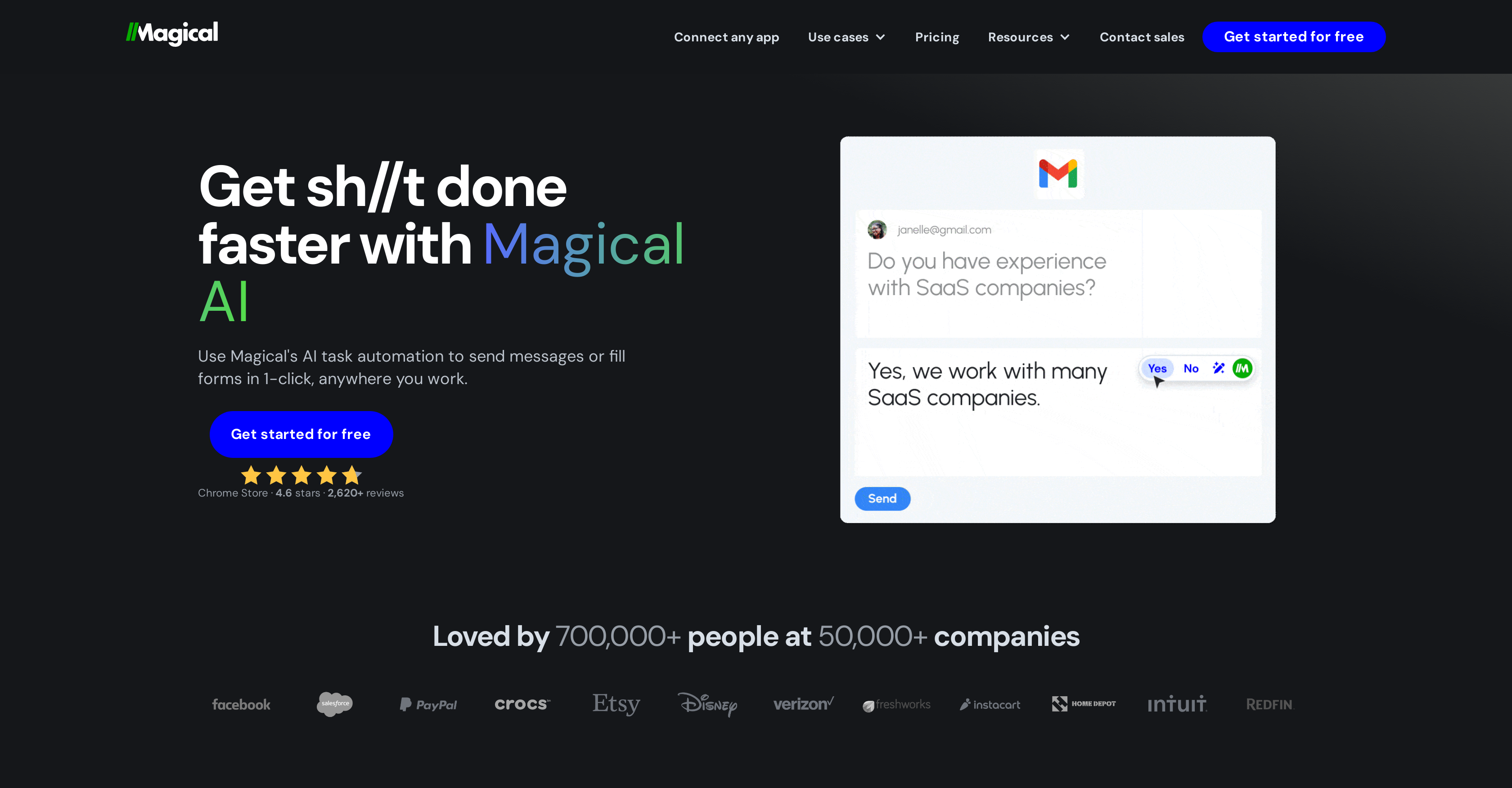 Generated by ChatGPT
Magical AI is a free AI writing assistant tool powered by ChatGPT's technology. It is designed to help users write emails or messages online by automating annoying tasks and easing the writing process.
With Magical AI, users can create messages from scratch, update forms instantly, and auto-fill repetitive work, anywhere and anytime within their browser.
The tool can be used on 10,000,000+ apps such as Gmail, Zendesk, Salesforce, and LinkedIn, among others. Magical AI has various features like Quick Replies that generate responses to emails or InMails with just one click, AI Assisting which uses the // symbol to prompt users with writing emails, subject lines, tweets, or any other type of content, and Contextual Accuracy that understands the context of the site users are on and fills in details like First Name, Company Name, or Address listed in a profile.
Magical AI also caters to specific use case categories like Recruiting, Sales, Customer Support, Healthcare, TextExpander, Autofill, Teams, and AI. Magical AI is free for everyone to use and is rated 4.6 stars with 2,620+ reviews in the Chrome Store.
It is used by over 500,000+ people at 20,000+ companies, including big brands like PayPal, Etsy, Disney, Verizon, Instacart, and Intuit. The tool is powered by GPT3.5 and does not require users to have their OpenAI API-Key to function.
Featured