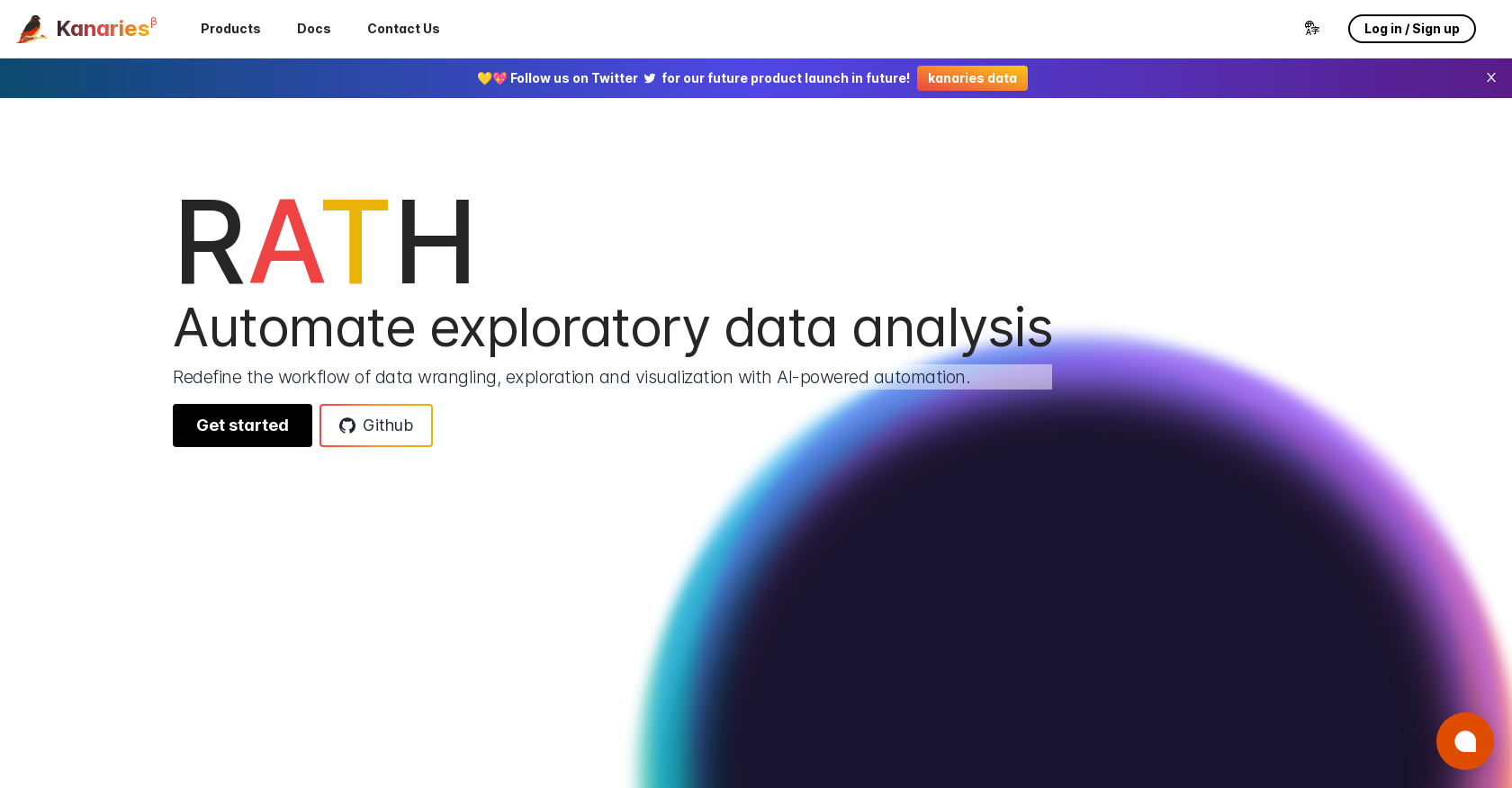 Generated by GPT-3
Kanaries RATH is an AI-enhanced data exploration tool that can help automate discovery patterns, insights and generate charts and dashboards from multi-dimensional data.
It simplifies the workflow of data wrangling, exploration, and visualization with its powerful automation capabilities. It contains a number of features, such as the Augmented Analytic Engine, which allows users to explore and visualize datasets with one click, the Copilot for Data Exploration, which learns user intentions and generates relevant recommendations, Data Painter to identify complex visual patterns and their potential causals, and Data Preparation to aid in data cleaning and transformation.
Additionally, its Graphic Walker component allows users to embed visual analytics into web and mobile applications. Kanaries RATH is an invaluable tool for businesses, as it enables users to analyze data more quickly and accurately, making it easier to make informed decisions.
Featured
?
50 alternatives to Kanaries for Data analytics
06 Mar 2023

13 Mar 2023

16 Mar 2023

16 Mar 2023

16 Mar 2023

06 Feb 2023

09 Feb 2023

09 Feb 2023

09 Feb 2023

20 Feb 2023

26 Feb 2023

02 Jan 2023

13 Jan 2023

13 Jan 2023

17 Jan 2023

20 Jan 2023

21 Jan 2023

02 Dec 2022

08 Dec 2022

20 Dec 2022

30 Dec 2022

03 Nov 2022

09 Nov 2022

09 Nov 2022

18 Nov 2022

18 Nov 2022

28 Nov 2022

02 Oct 2022

13 Oct 2022

25 Oct 2022

07 Sep 2022

30 Aug 2022

03 Jul 2022

15 May 2022

19 Jan 2022

22 Jan 2022

14 Feb 2022

14 Feb 2022

25 Feb 2022

22 Mar 2022

23 Mar 2022

16 Jan 2021

15 Jun 2021

18 Jun 2021

21 Jun 2021

11 Aug 2021

24 Jan 2020

03 Feb 2020

19 Feb 2020

11 Apr 2019