Real Fake Photos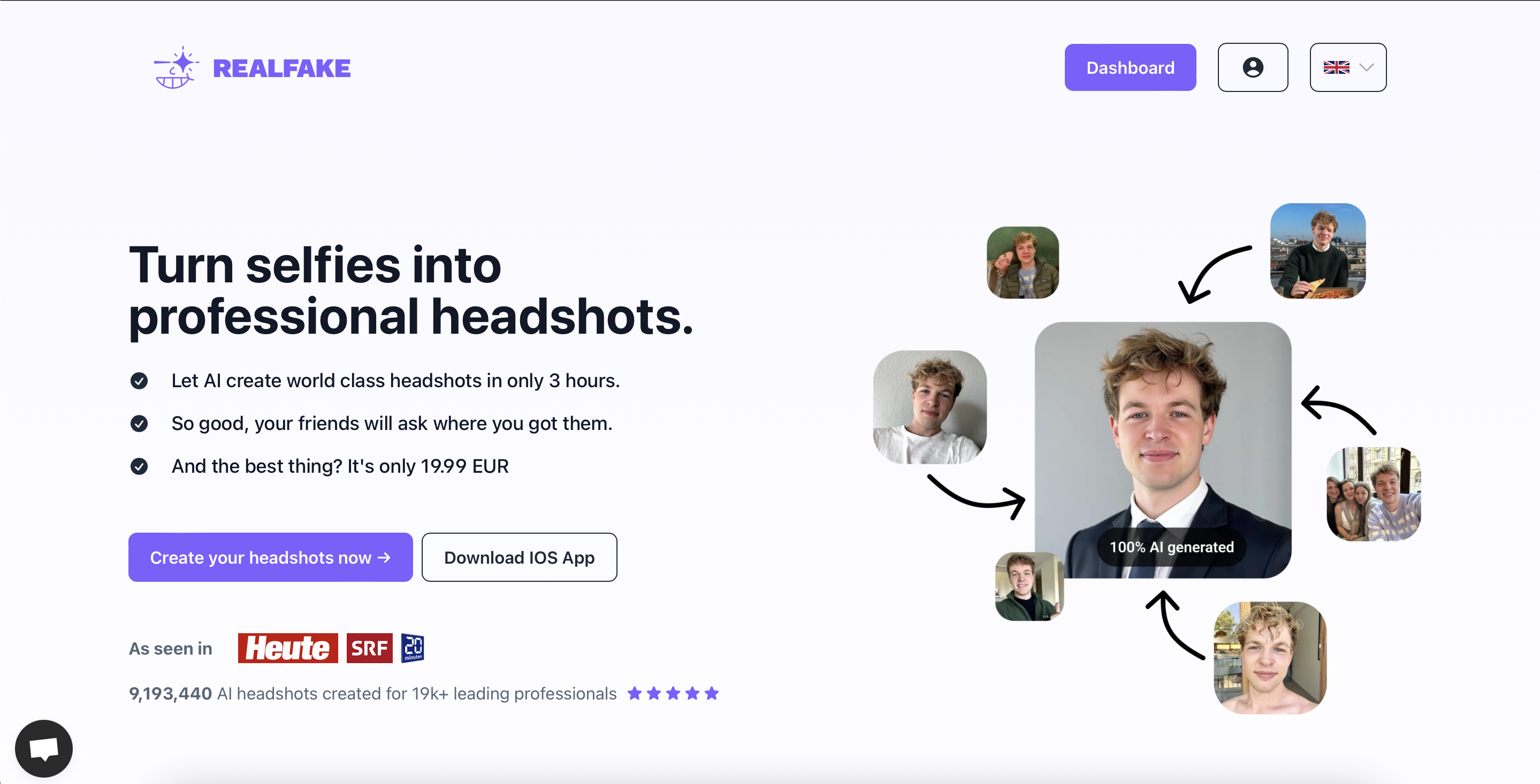 Generated by GPT-3
Real Fake Photos is an AI-based tool designed to generate high-quality images for use in dating app profiles. It requires the user to upload 10-15 images of themselves with their face clearly visible.
The AI model then uses these images to generate more high-quality pictures, which can then be used in the user's dating profile. The entire process is simple, with three steps: uploading the images, cropping them, and tripling the user's matches.
The tool is free to use, but users can upgrade to the premium plan to remove watermarks from the images. Real Fake Photos offers convenience and affordability, and is proven to be effective in improving dating profile matches.
If users are not satisfied with the results, they can reach out to the support team to troubleshoot the issue.
Featured
?
73 alternatives to Real Fake Photos for Avatars
01 Mar 2023

02 Mar 2023

08 Mar 2023

10 Mar 2023

10 Mar 2023

11 Mar 2023

12 Mar 2023

18 Feb 2023

19 Feb 2023

26 Feb 2023

28 Feb 2023

02 Jan 2023

04 Jan 2023

13 Jan 2023

17 Jan 2023

25 Jan 2023

29 Jan 2023

30 Jan 2023

03 Dec 2022

04 Dec 2022

05 Dec 2022

08 Dec 2022

11 Dec 2022

12 Dec 2022

15 Dec 2022

20 Dec 2022

20 Dec 2022

21 Dec 2022

21 Dec 2022

21 Dec 2022

22 Dec 2022

23 Dec 2022

23 Dec 2022

23 Dec 2022

26 Dec 2022

27 Dec 2022

28 Dec 2022

28 Dec 2022

28 Dec 2022

30 Dec 2022

02 Nov 2022

03 Nov 2022

08 Nov 2022

10 Nov 2022

12 Nov 2022

15 Nov 2022

17 Nov 2022

18 Nov 2022

21 Nov 2022

21 Nov 2022

21 Nov 2022

22 Nov 2022

23 Nov 2022

24 Nov 2022

24 Nov 2022

26 Nov 2022

27 Nov 2022

27 Nov 2022

28 Nov 2022

29 Nov 2022

29 Nov 2022

18 Oct 2022

28 Oct 2022

29 Oct 2022

31 Oct 2022

15 Sep 2022

24 Jul 2022

24 Jun 2022

15 Jan 2022

01 Feb 2022

25 Mar 2022

26 Apr 2021

23 Dec 2021