SiteGuide
Chatbot for navigating and answering website inquiries.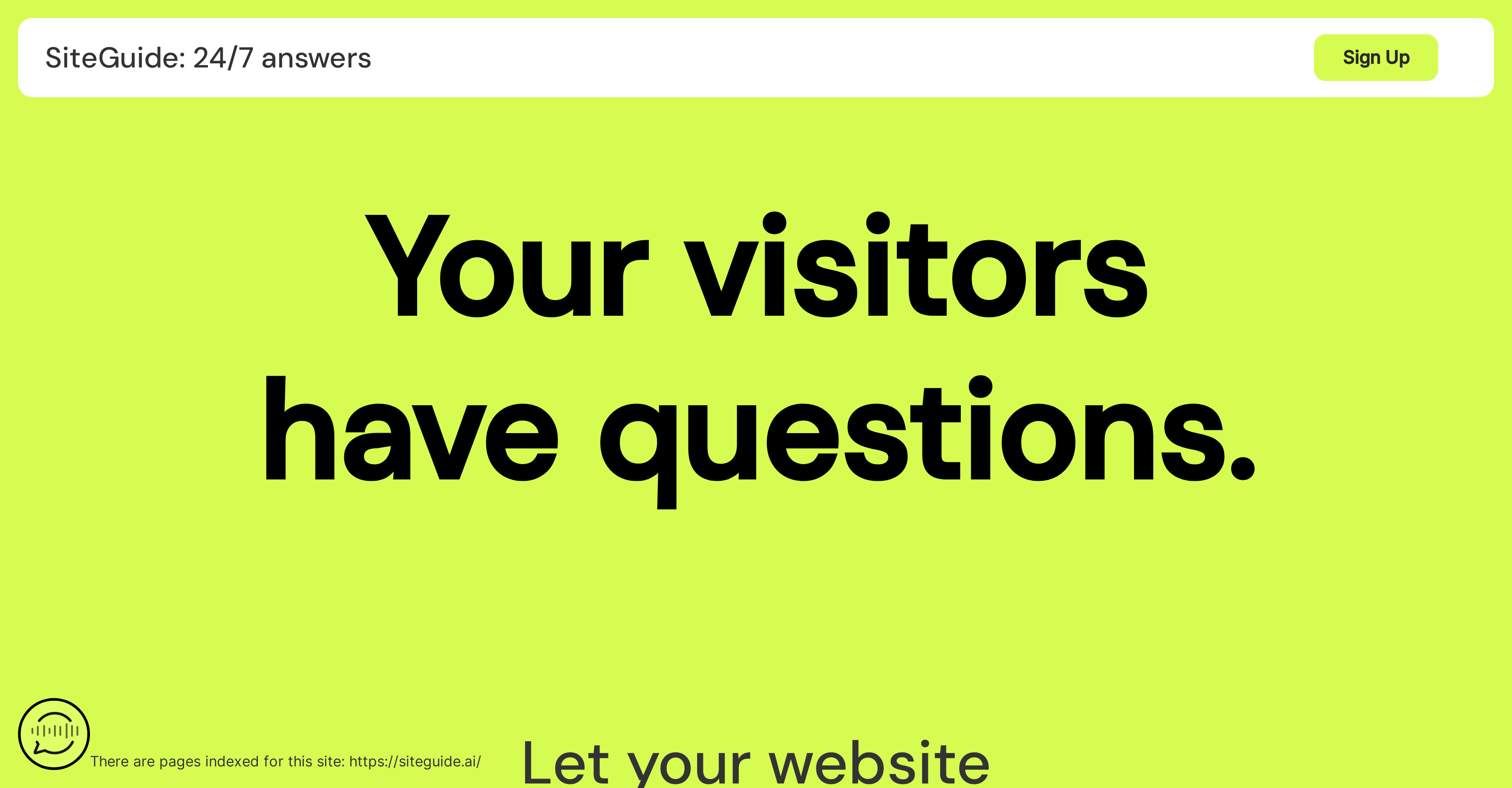 Generated by ChatGPT
SiteGuide is an AI tool that helps website visitors by answering their questions and guiding them to the appropriate information on a website. This tool works by speaking with visitors and uses voice recognition to identify their queries.
At present, the tool is offered in the form of Site Guides that are trained on a specific website. Site Guides use industry-leading AI techniques to open the right information automatically using only the visitor's voice.
This tool can help website owners increase their customer base by providing solutions for users who have difficulties navigating a website. The Site Guide can alert website owners to gaps in their website content, and provide insights into what their customers are searching for.
By using Site Guide, website owners can ensure that their customers find what they are looking for quickly, instead of leaving out of frustration or confusion.
The tool is equipped with SMS integration, which allows website owners to respond to customers in real-time, helping to build rapport and customer loyalty.
Site Guide is more than just a chatbot, as it uses patent-pending AI technology, which can increase potential sales for businesses in addition to enhancing the user experience.
Featured