Caffeinated CX
Automated support for efficient customer response.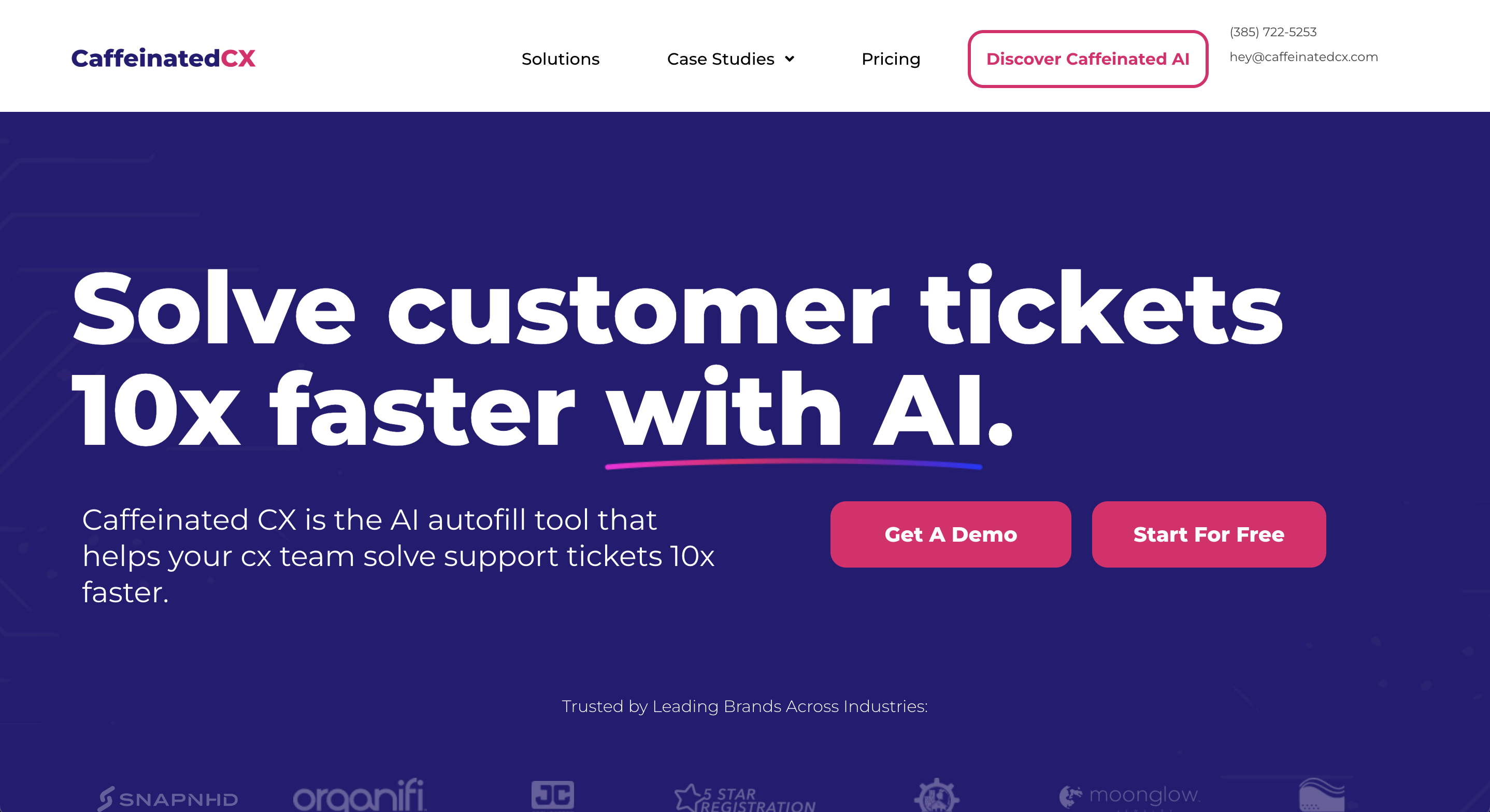 Generated by ChatGPT
Caffeinated CX is an AI tool designed to help businesses improve the efficiency of their customer support teams by automating the response process. Using machine learning algorithms, Caffeinated CX trains its autofill AI to respond to customer inquiries faster by analyzing previous support history, thereby cutting support costs and improving profitability.
It claims to integrate natively across support software such as Zendesk, Intercom, and Freshdesk, enabling businesses to work with their existing software seamlessly.
Caffeinated CX guarantees a 10x increase in efficiency or a money-back guarantee to their customers.The tool is hyper-focused on delivering the best possible customer support possible and is continually learning from a team's responses to refine its AI capabilities.
Caffeinated CX is particularly efficient in enabling support teams to work faster without replacing the team. The tool is up and running quickly, and even less experienced team members can easily get started with the technology.Overall, Caffeinated CX is a smart AI tool that businesses can use to supercharge their support productivity and provide faster and efficient service to their customers.
Featured