There's An AI For That
Automated conversational customer service.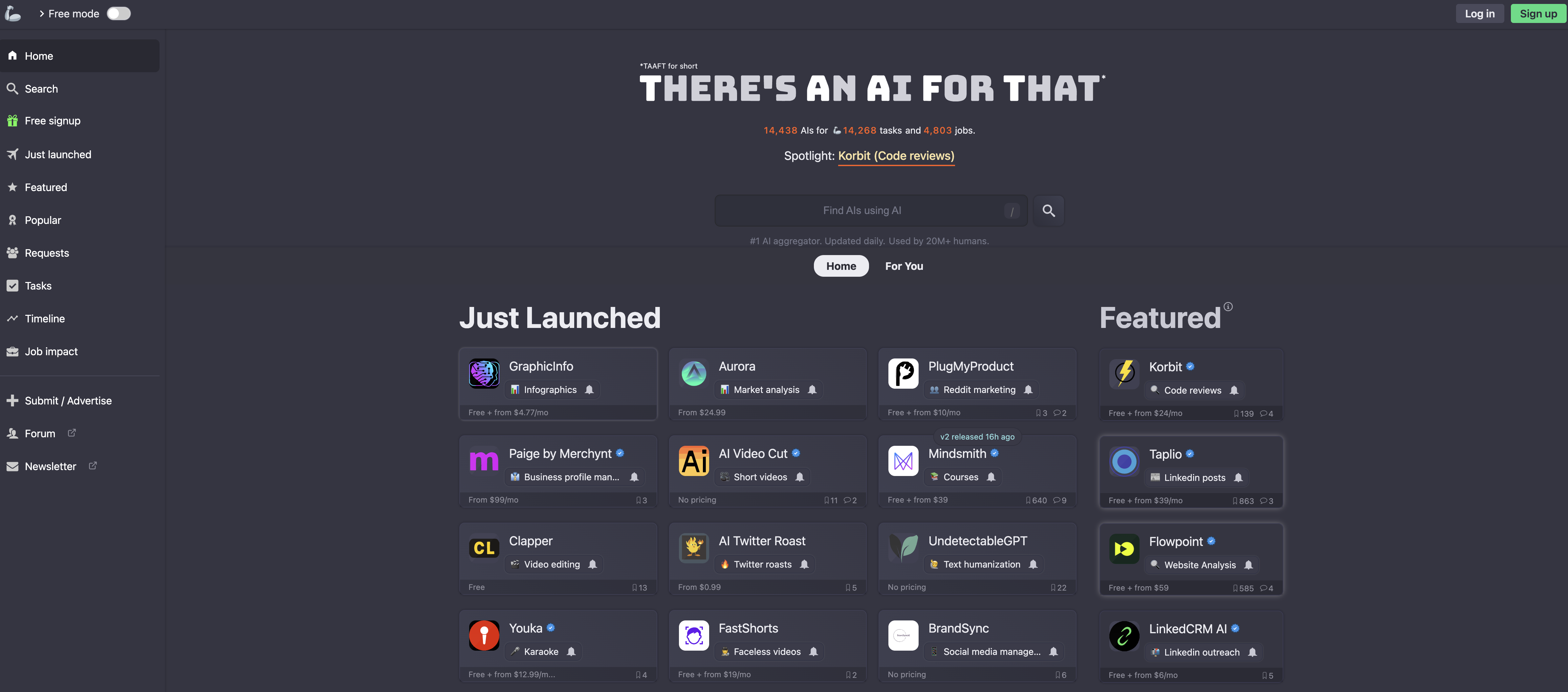 Generated by ChatGPT
There's An AI For That is a comprehensive database of thousands of Artificial Intelligence (AI) tools available for hundreds of different tasks. It is updated daily and is used by over 500,000 people.
It offers a smart AI search to help users find the best AI tools for any use case.
Featured