GPTweet
Twitter replies generated by machine learning.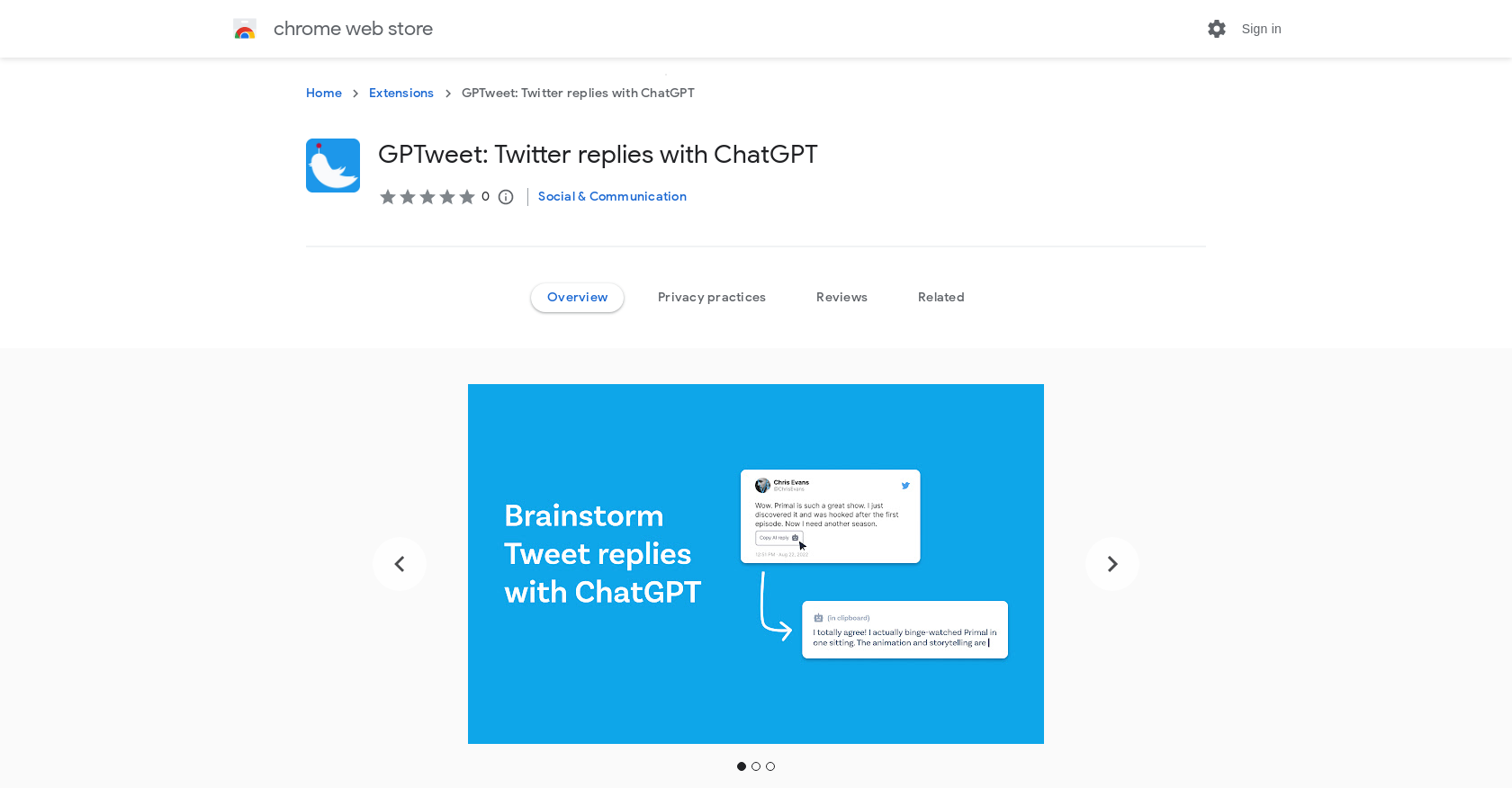 Generated by ChatGPT
GPTweet is a free Chrome extension that uses the powerful ChatGPT AI to draft Twitter replies for you. The extension adds a button to every tweet on Twitter, and when clicked, ChatGPT will generate and put a reply in your clipboard for you to use.
The tool allows you to leverage AI to create quality replies without requiring any sign-ups or logins. You can use your own OpenAI API key, which is stored locally on your machine and never on any server.
Version 1 of GPTweet can run on any tweet but does not yet cover all Twitter features. The tool responds to a single tweet and does not yet understand threads or conversations.
It also cannot understand media context, such as images and videos, and relies on Twitter's DOM structure. As Twitter is rapidly changing, and the extension may not work properly in the future.
The developer advises that GPTweet is intended to brainstorm first drafts of Twitter replies and should be proofread and edited by the user. Overall, GPTweet is a useful tool for those looking to save time drafting Twitter replies while leveraging AI capabilities.
Featured