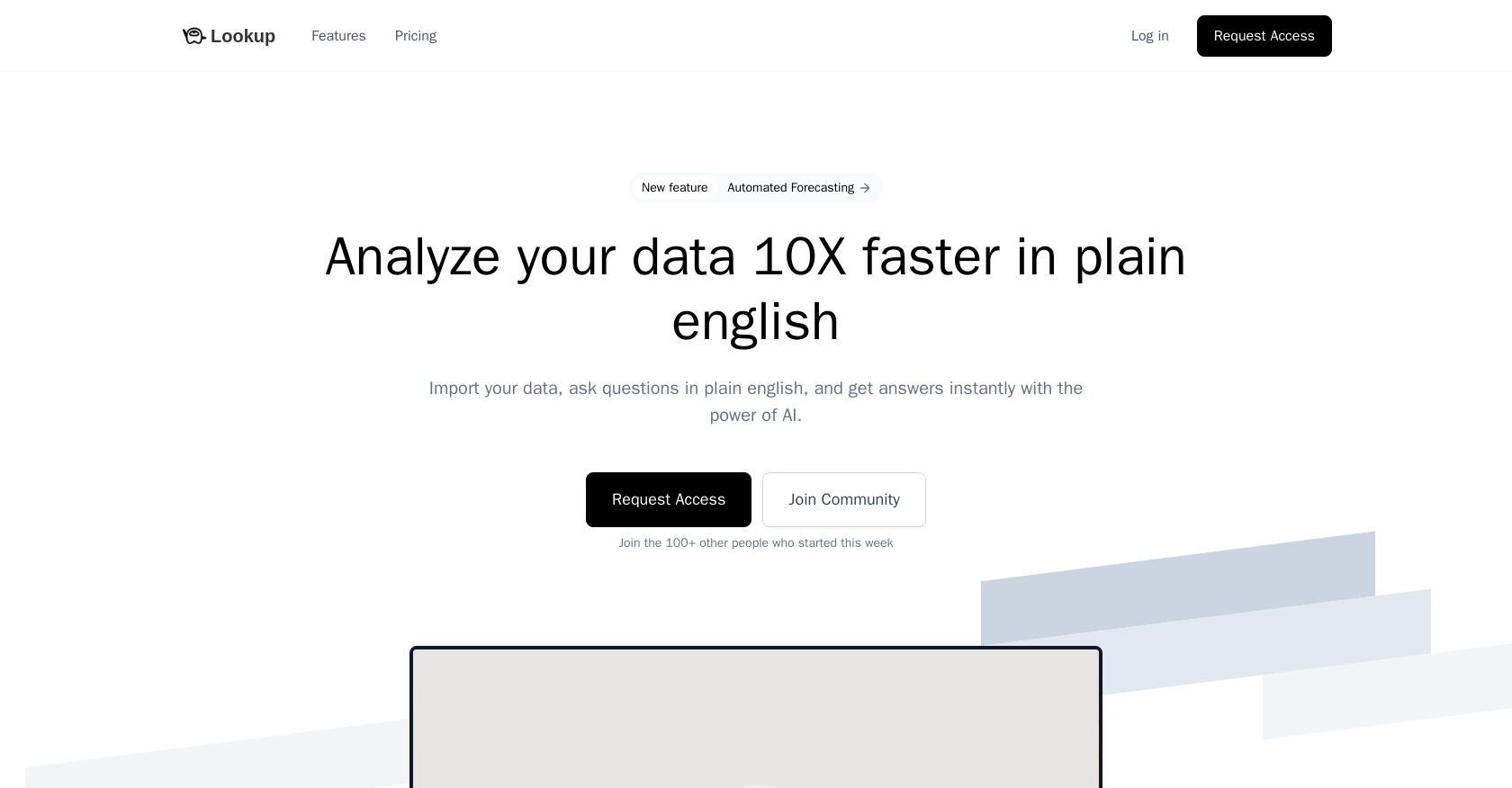 Generated by GPT-3
Lookup is an AI-powered data analytics tool that makes it easy for anyone to get to meaningful insights in their data, 10X faster than traditional methods.
It allows users to ask questions in plain language and get answers instantly. It supports multi-datasource analysis and CSV import, and provides powerful data analysis capabilities.
Data security and privacy is also a priority, with all data encrypted at rest and in transit, and analysis runs on the user's device. Lookup is currently in beta and is free to use during this period, with the request that users provide feedback.
Featured
?
50 alternatives to Lookup for Data analytics
06 Mar 2023

13 Mar 2023

16 Mar 2023

16 Mar 2023

16 Mar 2023

06 Feb 2023

09 Feb 2023

09 Feb 2023

09 Feb 2023

20 Feb 2023

26 Feb 2023

02 Jan 2023

13 Jan 2023

17 Jan 2023

19 Jan 2023

20 Jan 2023

21 Jan 2023

02 Dec 2022

08 Dec 2022

20 Dec 2022

30 Dec 2022

03 Nov 2022

09 Nov 2022

09 Nov 2022

18 Nov 2022

18 Nov 2022

28 Nov 2022

02 Oct 2022

13 Oct 2022

25 Oct 2022

07 Sep 2022

30 Aug 2022

03 Jul 2022

15 May 2022

19 Jan 2022

22 Jan 2022

14 Feb 2022

14 Feb 2022

25 Feb 2022

22 Mar 2022

23 Mar 2022

16 Jan 2021

15 Jun 2021

18 Jun 2021

21 Jun 2021

11 Aug 2021

24 Jan 2020

03 Feb 2020

19 Feb 2020

11 Apr 2019