OpenSight
Boosted customer support via chatbot.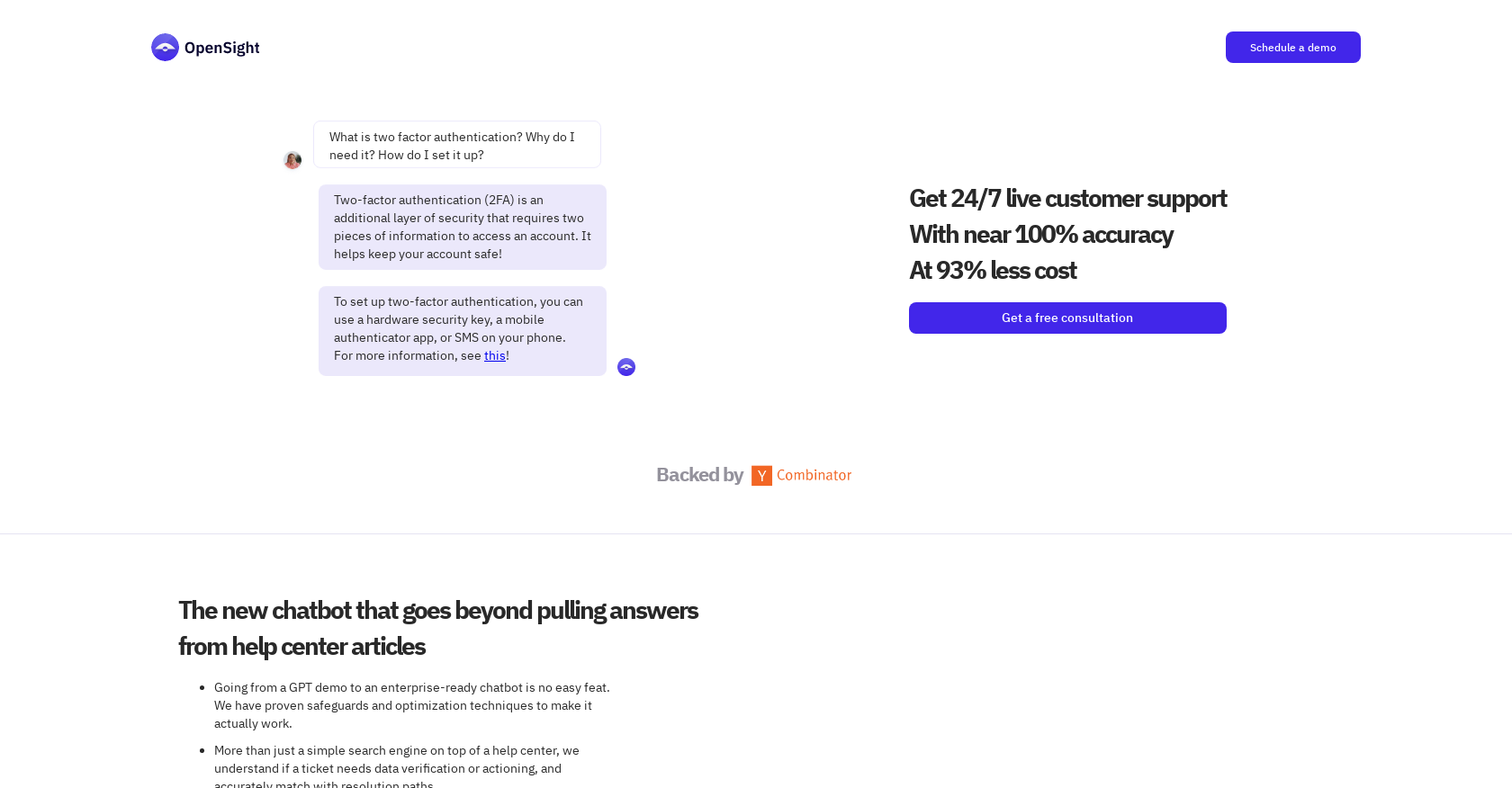 Generated by ChatGPT
OpenSight is an AI chatbot tool that helps to improve customer support efficiency. It provides two-factor authentication (2FA) as an additional layer of security and can be set up with a hardware security key, a mobile authenticator app, or SMS on your phone.
It also has a feature called Agent Assist which suggests responses to customer queries based on FAQs, documents, and past tickets. Furthermore, OpenSight integrates with third-party tools such as Stripe, Retool, Snowflake, and more to perform actions and verify user information.
It also has a free demo bot available to try out. OpenSight is designed to help customer support agents become more productive and provides a near 100% accuracy rate at 93% less cost.
Featured