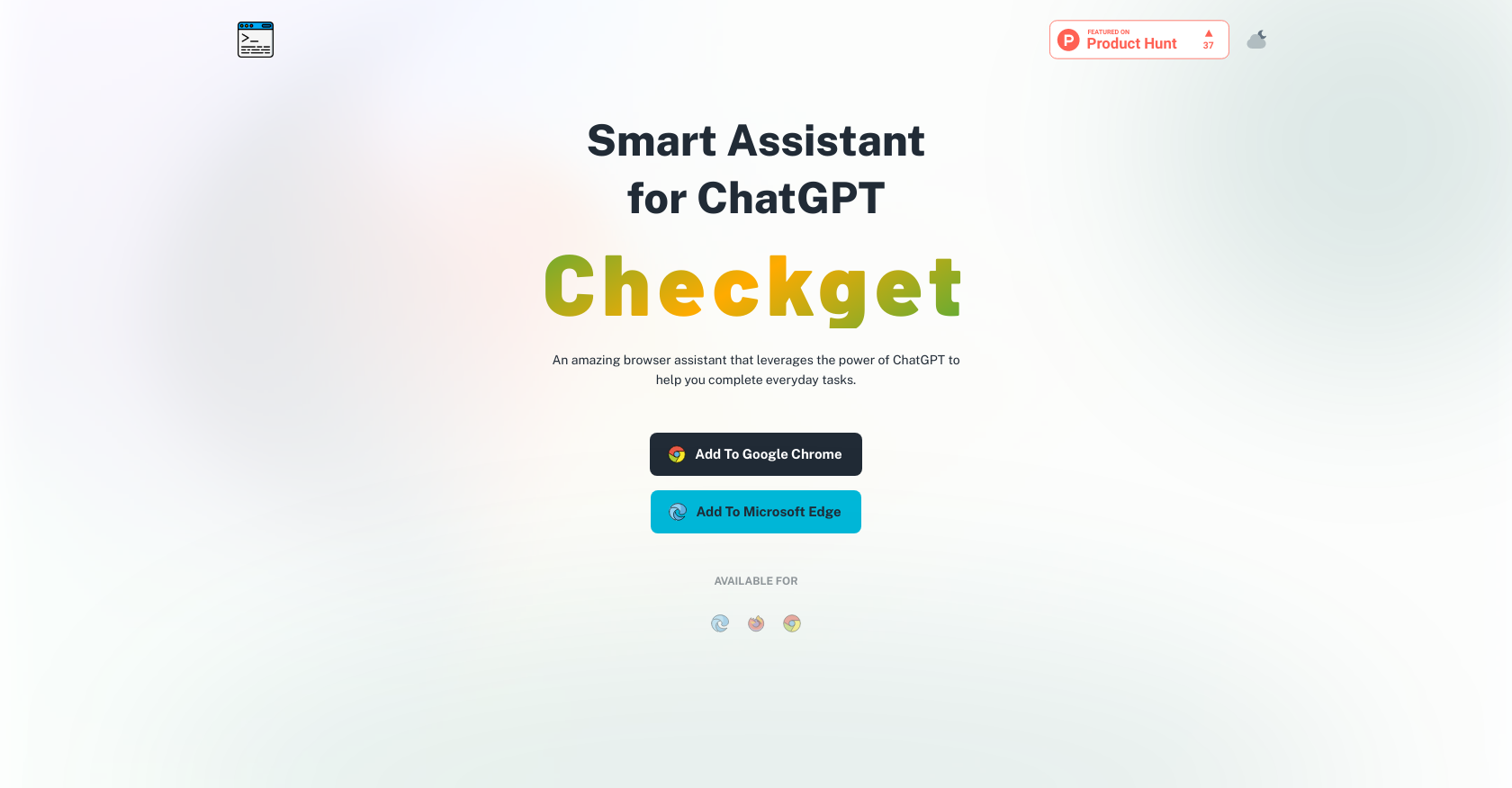 Generated by GPT-3
Checkget is an AI-powered browser extension that serves as a smart assistant for everyday tasks. When installed, users can access Checkget from any website by pressing ⌘+K (Mac) / Alt+K (Windows) for quick access and time-saving.
With ChatGPT's AI capabilities, Checkget can automatically recognize different scenarios, from replying to an email to explaining code. Users can select text and let Checkget summarize, translate, fix grammatical errors, make text longer or shorter, and even change the tone of voice.
Checkget also comes with a dark mode, which is easier on the eyes, and it encrypts everything sent to maintain privacy and security. Users can use the local mode to communicate directly with ChatGPT and set an ApiKey, allowing for extra privacy.
Checkget is available as an browser extension for Google Chrome and Microsoft Edge, making it accessible to anyone, anywhere. Overall, Checkget is a versatile tool that uses AI technology to help users complete everyday tasks with ease, making it a valuable addition to any web browsing experience.
Featured
?
33 alternatives to Checkget for Task automation
17 Mar 2023

20 Mar 2023

02 Mar 2023

02 Mar 2023

03 Mar 2023

14 Mar 2023

16 Mar 2023

04 Feb 2023

16 Feb 2023

22 Feb 2023

23 Feb 2023

26 Jan 2023

30 Jan 2023

30 Jan 2023

22 Dec 2022

15 Nov 2022

22 Nov 2022

12 Oct 2022

12 Aug 2022

16 Jun 2022

07 Apr 2022

08 Apr 2022

07 Jan 2022

01 Feb 2022

01 Feb 2022

08 Mar 2022

08 Mar 2022

10 Feb 2021

28 Apr 2021

27 Jul 2021

02 Nov 2021

26 Jun 2020

20 Sep 2016