GetAnswer
Automated customer service for businesses.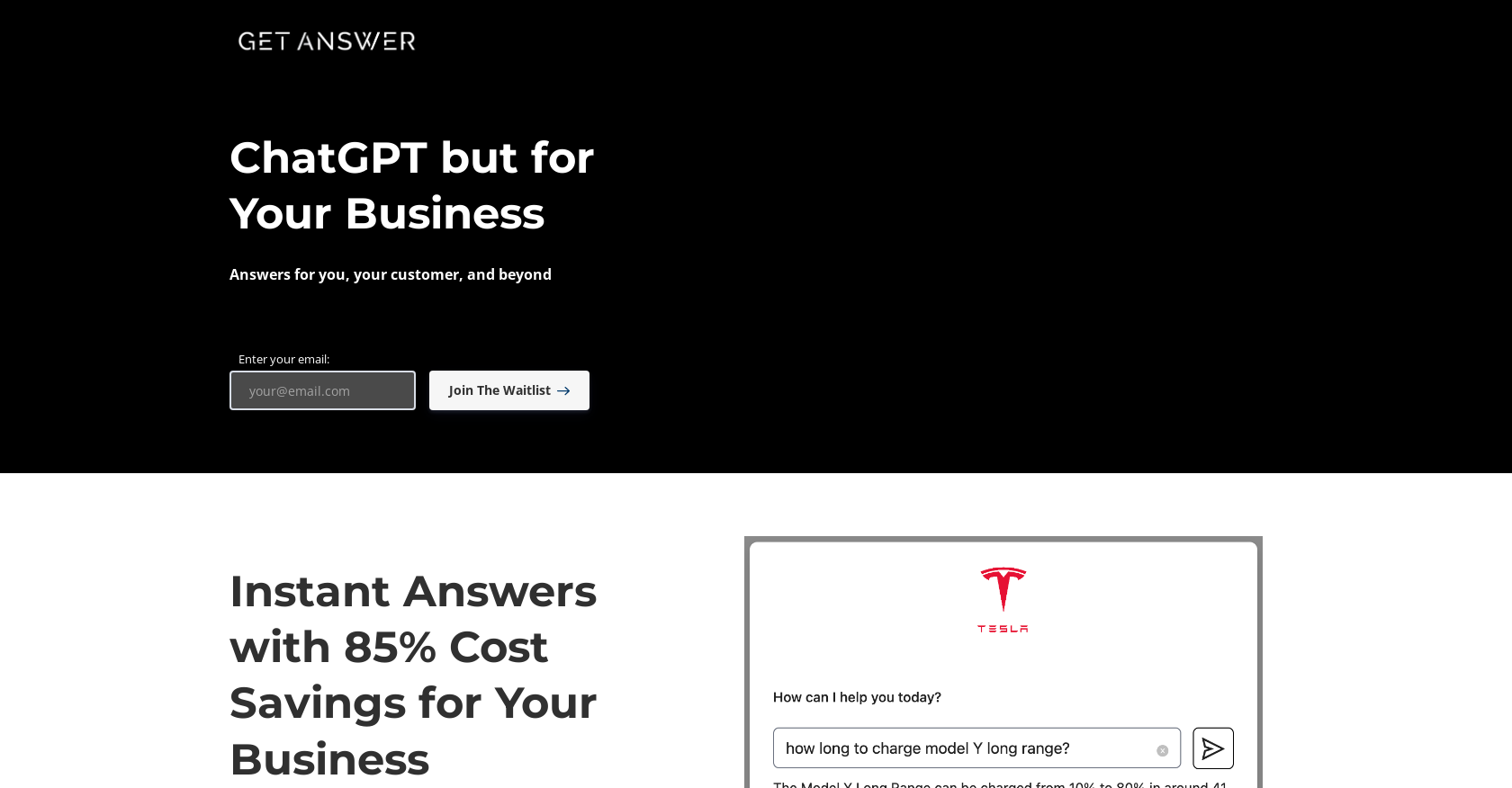 Generated by ChatGPT
GetAnswer is an intelligent question and answer system that helps businesses streamline customer service and reduce costs. It uses advanced natural language processing (NLP) technology to provide 24/7 instant answers with minimal setup.
GetAnswer can be easily integrated with popular tools like Zendesk, Intercom, Stripe, Shopify, and more. It also has excellent customer support to help businesses get the most out of the system.
GetAnswer provides a convenient and cost-effective way for businesses to answer questions and provide customers with a better experience.
Featured
?
83 alternatives to GetAnswer for Q&A