Maester code creator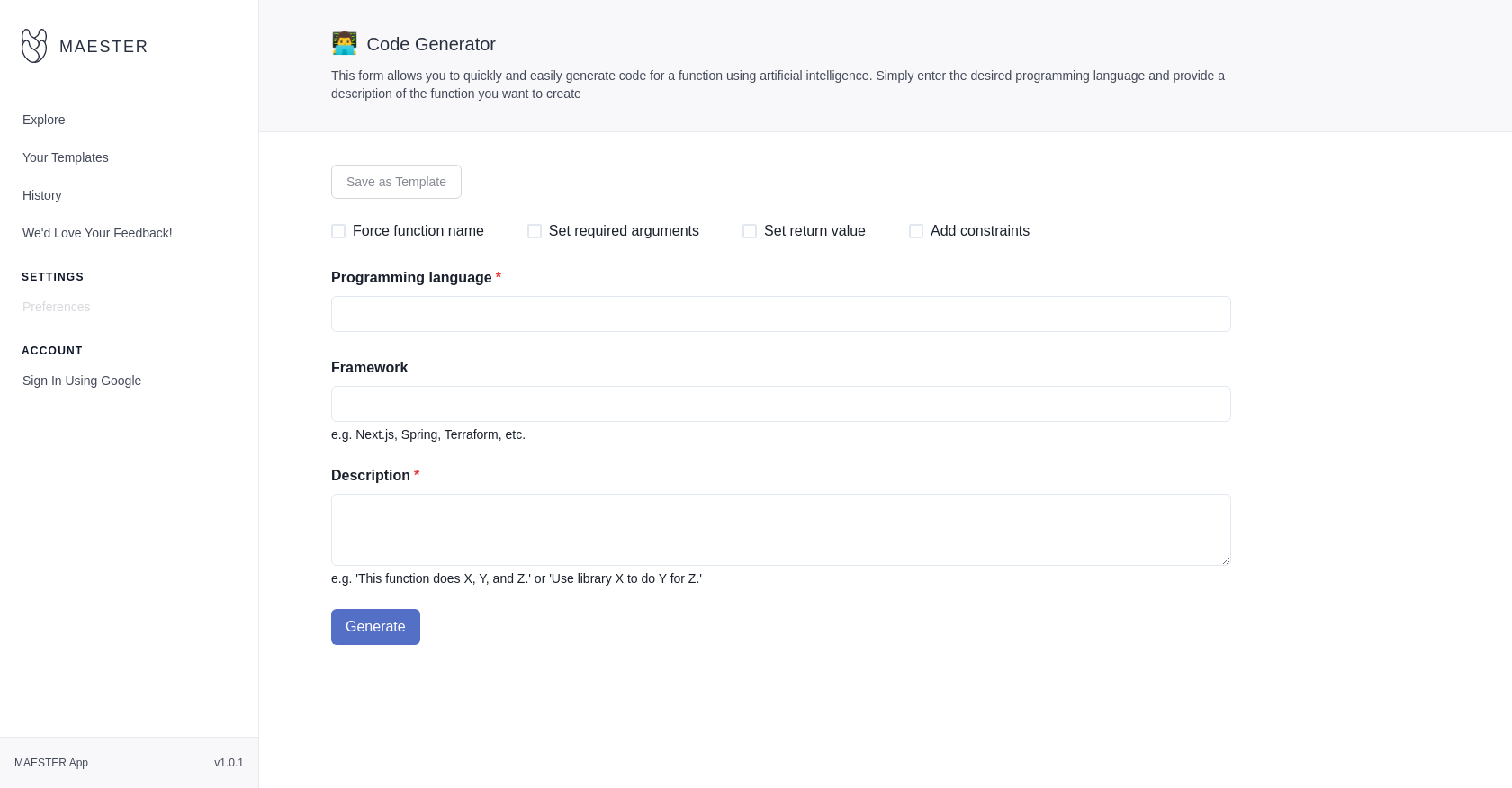 Generated by GPT-3
Maester App is a code generator that uses artificial intelligence (AI) to generate code for a function. It is designed to be an easy to use tool for developers.
Users can choose their desired programming language, provide a detailed description of the function they want to create, and set the required arguments, return value, and any constraints.
Additionally, users can save their function as a template for future use. Maester App is suitable for all levels of developers, and can help them reduce the time and effort needed to write code for a function.
Featured
?
33 alternatives to Maester code creator for Coding
02 Mar 2023

11 Mar 2023

11 Mar 2023

11 Mar 2023

10 Feb 2023

16 Feb 2023

21 Feb 2023

06 Jan 2023

11 Jan 2023

13 Jan 2023

20 Jan 2023

20 Jan 2023

26 Jan 2023

26 Jan 2023

06 Dec 2022

15 Dec 2022

19 Dec 2022

09 Nov 2022

12 Nov 2022

24 Nov 2022

06 Oct 2022

31 Oct 2022

14 Aug 2022

01 Jun 2022

05 Jun 2022

01 Jun 2022

14 May 2022

25 Mar 2022

29 Oct 2021

17 Dec 2021

19 Dec 2021

10 Nov 2020

06 Nov 2018